Transports to Australia
Sea Freight and Air Freight Transports - Imports and Exports
Refrigerated transport, food transport and machine transports
We quickly and effectively realize maritime shipments, air freight or truck freight to Australia, especially to Adelaide, Brisbane, Canberra, Darwin, Devonport Fremantle, Hobart, Melbourne, Sydney, Perth, Tauranga and Wellington.
In this procedure we cover all formalities and ensure a speedy and efficient process.

Our worldwide logistics partners are a guarantee for success.

Our project logistics enables to track the way of your goods.

Of course customs clearance in Australia, consignment and import regulation formalities are also handled by us.
A significant portion of Australia's imports is made up of machinery and equipment, computers and office equipment, telecommunications equipment and parts; raw petroleum and petroleum products.

Australia's export goods include e.g. Coal, gold, meat, wool, alumina, iron ore, wheat, machinery and transport equipment.

Our team in Hamburg stands for fast, cheapest and reliable transport solutions from Australia to Germany or from Germany to Australia. Good planning in container transport saves freight costs.

Save on transport costs between Australia and Germany with the right logistics solution for your request.

Contact us at + 49- (0) 40-49 29 38-0.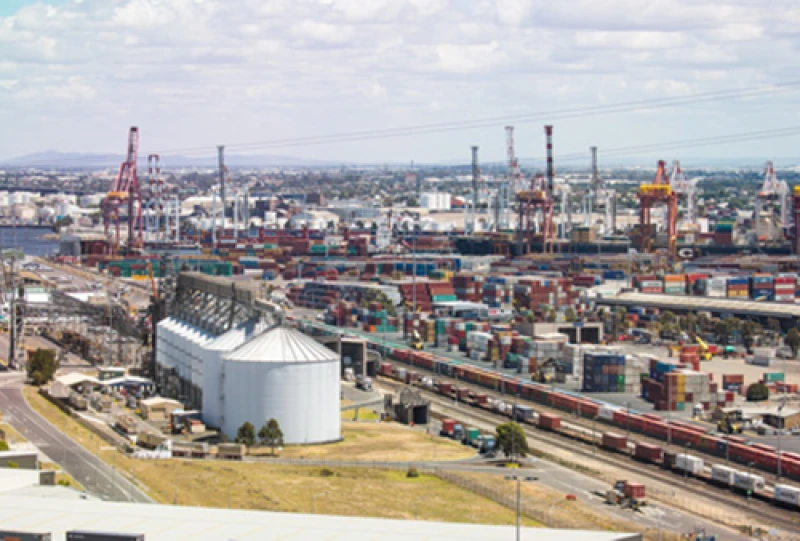 Sea freight Australia
Collection and full containers
Project shipments
Import shipments
Export shipments
Ab Werk Lieferung
Air freight Australia
Direct connections to Australia
Sea Air shipments
Door to door service
Express service
Escort Services
Handling der Verschiffung
Complete container shipments (FCL)
Collection container (LCL, FCL)
Conventional shipments
Full transport (to the port)
Sea transport (to the container port)
Tracking the freight
Nachtransport (vom Hafen bis zum Empfänger)
Customs clearance in Germany and Australia
Partners: